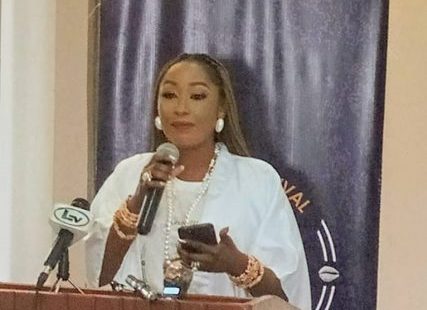 The organizer announces the date of the Olokun festival 2021 –
The Olokun 2021 festival celebrating the Yoruba deity of great wealth and economic growth will be held on August 28.
Yeye Lara Fashola-Fanimokun, High Priestess of Olokun and organizer of the two-day event, announced.
Fashola-Fanimoku told reporters in Lagos on Wednesday that the annual festival is a celebration of the culture and spirituality of the Yoruba people.
According to her, Olokun is a Yoruba deity of the sea who is appeased for wealth and economic growth.
She said, "The event is held every year to celebrate the Yoruba people, especially the deity Olokun Orisha of great wealth and economic growth.
"On August 28, Olokun's devotees will hold a procession on the beach to celebrate and make offerings to the deity of wealth and economic growth."
The priestess said dozens of culture enthusiasts from Spain, Trinidad and Tobago, Cuba, the United States and the United Kingdom were expected in Nigeria to participate in the festival.
According to her, the arrival of such enthusiasts from the diaspora will have a positive impact on tourism in the country.
Fashola-Fanimokun commended the Lagos State government for its efforts to improve the tourism sector.
She urged parents to identify more with their culture and traditions in order to instill them in their children and avoid extinction.
She said: "We are no one without our culture and traditions.
"Unfortunately, many parents do not speak their language to their children; of course these will disappear if it continues this way.
"We need to promote our culture and traditions by impacting them in our parishes from an early age, so that when they reach adulthood they will be proud of who they are.
"Be proud of who you are; let people know who you are and address yourself as such.
"As a people, we must be proud of our culture. "