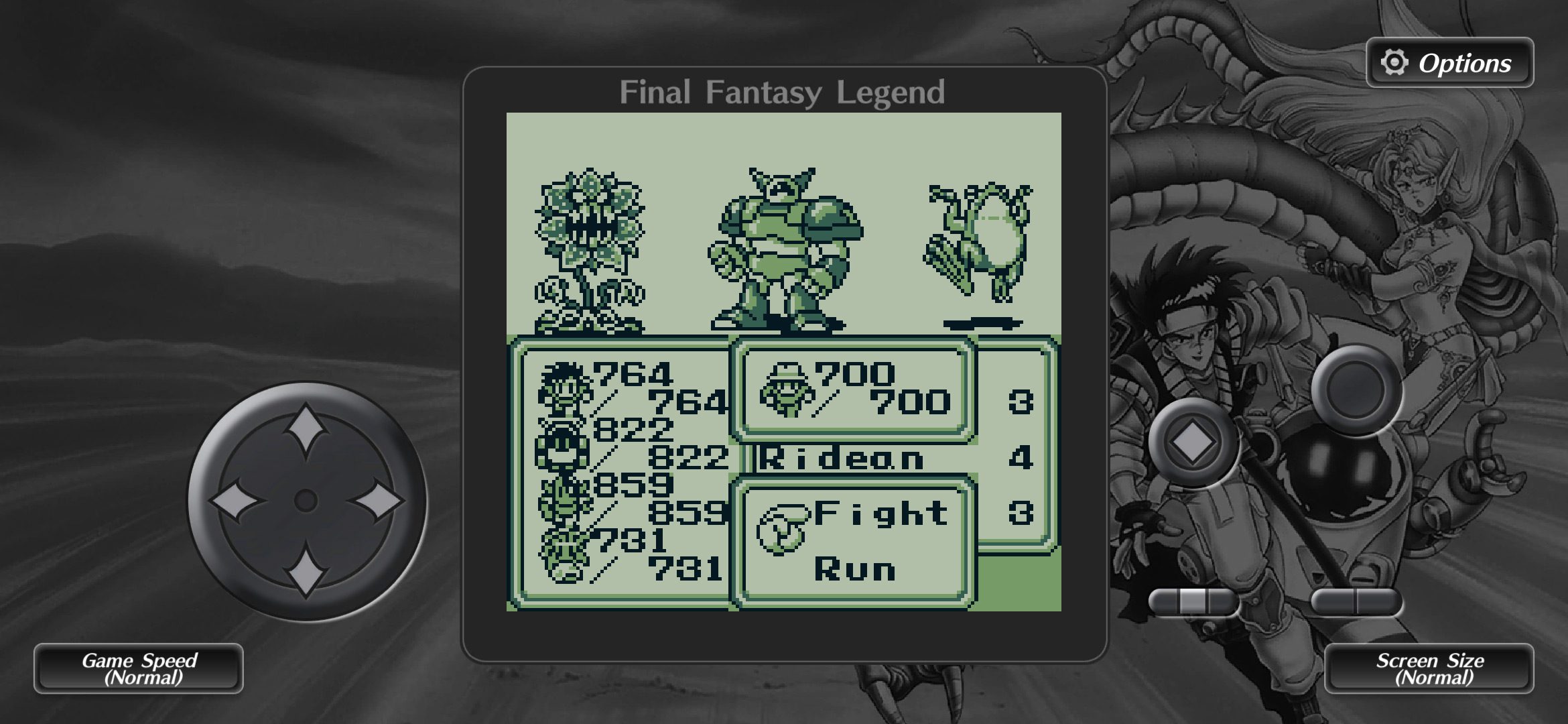 Square Enix will soon bring Collection of SaGa to PC, iOS and Android
All three original Game Boy titles are back
Collection of SaGa Final Fantasy Legend is a compilation of three games that Game Boy JRPG fans potentially purchased on Nintendo Switch last December as a cool Christmas present for themselves. Have you been left out? Soon PC, iOS, and Android gamers will be able to relive – or, for many of us, experience – this peculiar and sometimes whimsical Square series.
Next on the record, Square Enix brings SaGa collection to iOS and Android on September 22, which will be followed by a PC release on Steam on 21st of October.
We have a special message from the producer of the SaGa Ichikawa series for our #SaGaRS community!

We're excited to be able to celebrate both the release of RS3 TC / KO and the arrival of the Collection of SaGa series for Mobile / Steam!

Thank you all for celebrating SaGa's legacy with us! pic.twitter.com/MJ2tZfQeDz

– Romancing SaGa Re; univerSe (@reuniverse_en) August 27, 2021
"This collaboration with the Game Boy Saga titles has been very well received in Japan, and it comes in the GL version with various tweaks, which I hope you enjoy, "said producer Masanori Ichikawa. "We are able to extend the Saga series in many ways like this, thanks to the support of all who play the Saga series, so your continued encouragement is appreciated.
Like before, SaGa collection is made up of Game Boy titles, not remasters, and you get a few niceties like an increase in game speed and your choice of English or Japanese text. The PC version can go up to 4K, and on mobile you can play "one-handed".
For reference, the Switch edition is currently $ 20. So he's not a wallet breaker.
Okay, I'll admit it: the first game is as old as I am. And I would definitely need a guide to take advantage of it. That said, an RPG with playable humans, mutants, and monsters speaks my language.
One of the few interesting pieces of information that I know of The Legend of Final Fantasy is that it is possible to chew the final boss, a dreadful deity, with a now legendary chainsaw. As that old play says, "To sum up… we climbed a tower to the sky, got mad at God for being a tool, and then we shoved a chainsaw in his face in response."
I must exist far from the limits of Sagahandy, as I haven't heard of the collection since it launched on Switch. In my world (and maybe yours too) it's still largely overshadowed by the 2019s. Mana collection. I'm really bad at buying those kinds of packages and never getting too far into games. At the same time, I like to support them. Especially niche IPs that look more like passionate projects than infallible successes.
Either way, big or small, keep it reflexive remasters and reissues to come.