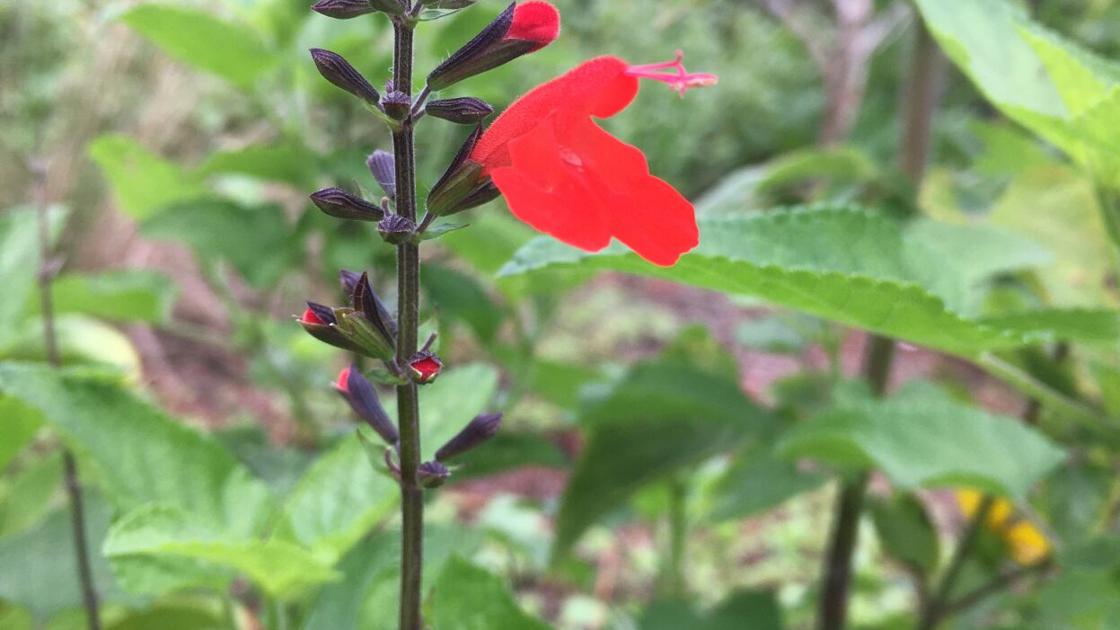 Native plants in red, white and blue | Clubs And Organizations
---
In honor of the American flag, choose to garden with red, white and blue flowering plants this month! Go one step further and show your Florida roots by breeding native Florida plants. While many Florida natives display red, white, or blue flowers, it's the native sages (or species of Salvia) that cover all the bases.
Tropical sage (Salvia coccinea) is a popular choice for native pollinator gardens. Most often recognized by its bright red flowers, tropical sage can also be found with white (even pink) flowers. The larger petal acts as a landing platform for flying pollinators, such as bees or butterflies, which come to drink a glass of nectar.
Lyreleaf sage (Salvia lyrata) may be less well known, but its sky blue flowers can be an attractive addition to the red and white floral "fireworks" provided by tropical sage. These two native wildflowers are easy to reseed, meaning that young plants that germinate from fallen seeds will naturally replace the original sage plants in your garden.
Visit a native plant nursery to browse their current selections (Tip: call ahead for vacation hours). Some native nurseries that often transport wildflowers for retail customers in Southwest Florida include All Native Garden Center (Fort Myers), Cutting Horse Eco-Center (Bonita Springs), and Good Roots Nursery (Estero). Check out PlantRealFlorida.org for more nurseries near you.
Please save the date: The Naples Chapter of the Florida Native Plant Society will have a Native Plant Sale in Naples on Saturday July 31 from 9 a.m. to 1 p.m. The sale of the plant will be located on Goodlette-Frank Road in the large parking lot south of the Naples Zoo. Contact the Naples Chapter of the Florida Native Plant Society at [email protected] Learn more about native Florida plants at FNPSNaples.org.
---