Last rites: No hugs, kisses, baths; religious rituals OK | Bangalore News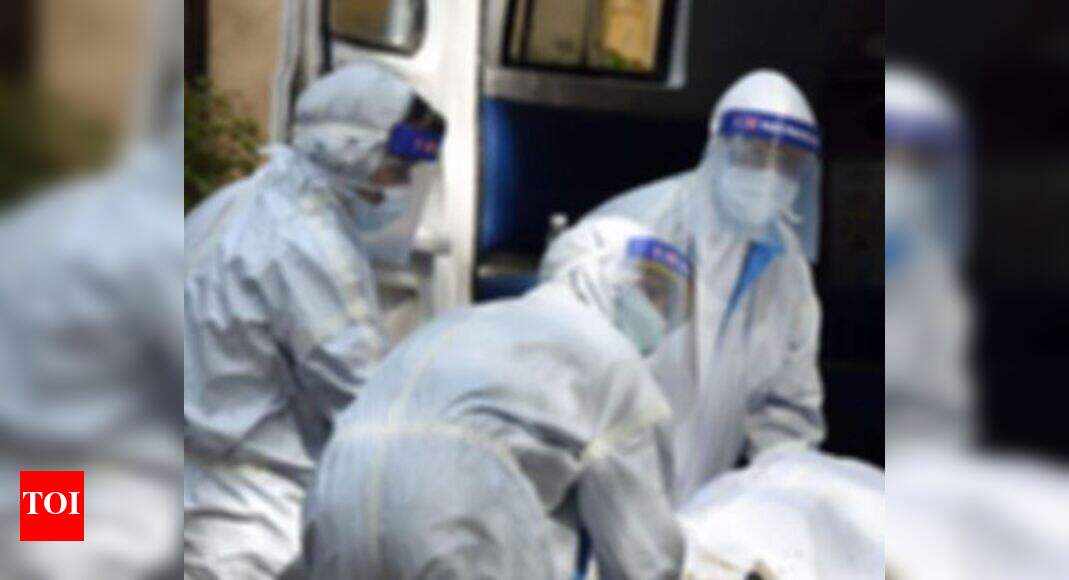 BENGALURU: The state government has simplified guidelines for handling the bodies of Covid-19 victims. These allow families to perform religious ceremonies and hospitals must give them dos and don'ts of protocol in two languages.
Reiterating that the body must be returned with dignity immediately, the guidelines state that hospitals should use a clean, transparent and waterproof zippered body bag.
While the body itself is not infectious, the government has said the secretions oozing from the orifices are infectious and precautions should be followed. Families should not open the bag, but can see it by unzipping only the end of the face. "Do not touch, kiss, bathe, hug or kiss the corpse. Do not allow more than 20 members to attend the cremation / burial. Religious ceremonies can be performed without opening the body bag and without taking the necessary precautions, "the guidelines indicate.
Hospitals should provide counseling to family members regarding handling of the body and respect their feelings. It requires that all instructions for people in the cemetery or crematorium regarding wearing face masks, physical distancing, cough etiquette, and hand hygiene, among other things, always be strictly followed.
"All linen used should be handled with standard precautions and put in biohazard bags. The outer surface of the bag should be disinfected with a 1% sodium hypochlorite solution. Equipment used should be autoclaved or decontaminated with disinfectant solutions in accordance with established infection prevention and control practices, "he added.
Medical waste should be disposed of in accordance with biomedical waste management rules, and all healthcare personnel who handled the body should remove personal protective equipment and practice hand hygiene.
The guidelines also detail the measures to be followed by workers in crematoria, cemeteries, health workers and hospital staff.