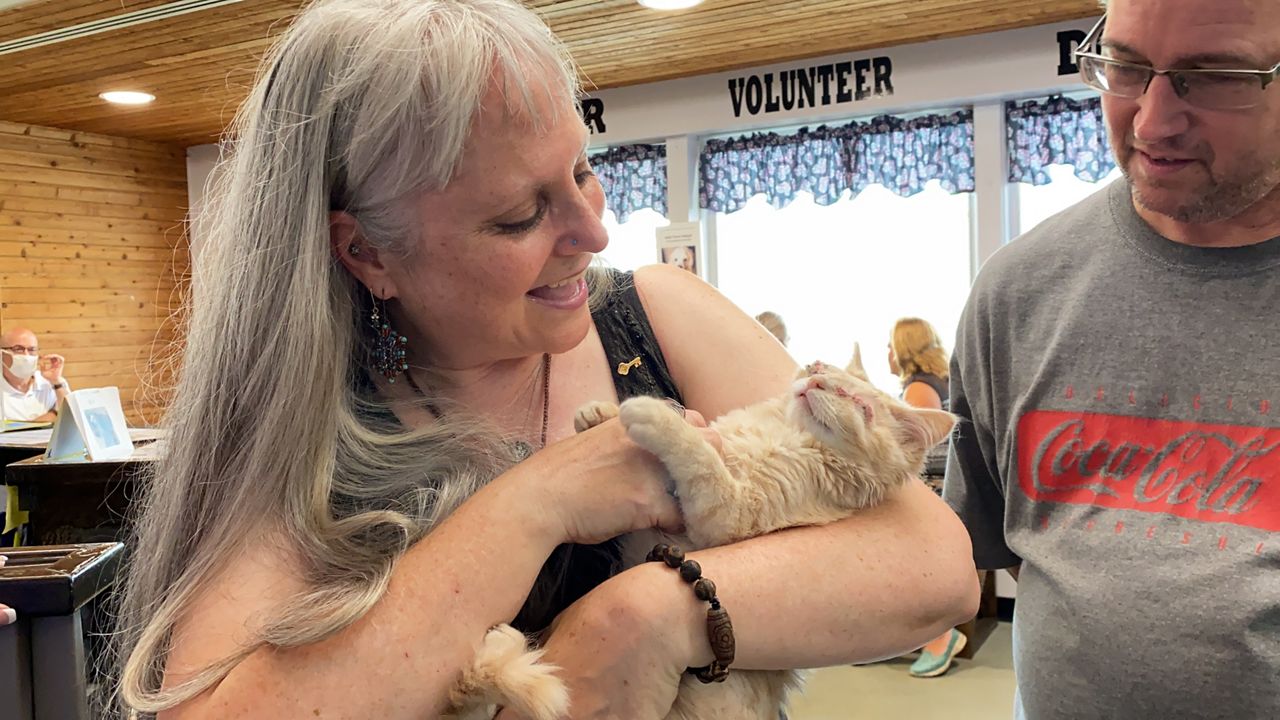 Erie County couple welcome blind cat
NIAGARA FALLS, NY – A couple from Tonawanda have a lot of love to go through, opening their home to animals that others might not want.
On Monday, they picked up their newest addition, a cat living with a unique disability.
"She's like she feels like my baby, like I have to hold her," Lisa Bojanowski said.
There is something different about the fiery tabby they adopt. At only a few months old, Eliza the cat sees the world a little differently, because she doesn't see at all. Both of her eyes were removed at the Niagara County SPCA after a serious infection.
"She's not imperfect, she's just different from other cats," Bojanowski said. "These are the ones everyone overlooks."
For nearly 30 years, the Bojinowski have been welcoming these animals with special needs. They don't have children, so these animals are their family.
Eliza will join a handful of pets, including three half-blind cats.
"This kitten couldn't have a better home," said Susan Hollander, a Niagara County SPCA employee and decades-long friend of the Bojanowskis.
A post on the SPCA's Facebook page about Eliza drew hundreds of shares, reactions and comments.
Over the next few days, calls poured in about Eliza, but they were all too late. Within hours, the Bojanowskis had already decided that it was theirs.
"They just saw an animal that could potentially end up sitting in a shelter because she's missing her eyes and they knew right away that she had to go home with them," Hollander said.
Eliza begins a new life, with a new name: Tayet, an Egyptian goddess.
"[The goddess is] like a protector, so I thought she needed a protector, "Bojanowski said.
There is no doubt that she will receive and return a lot of love.
While the Bojanowskis say this cat might be the last for now, who knows what tomorrow might bring.
"There's always a little piece of my heart in there that stays for someone else," Bojanowski said.
The SPCA has many cats and dogs available for adoption. Some of them also have special needs. They say they are always on the lookout for new caring homes.